The Living Classroom – Solar Shading
Project Overview:
Public schools across the United States are under increased pressures to keep expenses low while still providing teaching facilities to house exploding student populations. Unable to procure funding from local governments to build new schools, many school districts are forced to turn to portable classrooms to try and solve their space crisis. With poor insulation and little or no access to daylight, views, or natural ventilation, these classrooms are often poor learning environments.
This analysis used the following tools and methods of analysis to design a new prefab classroom that resolves lighting and shading requirements of the classroom:
Qualitative analysis climate data and field research
Computer analysis using SHADE and Energy10
Shading masks
Design drawings
Scaled daylight models
The importance of science and the environment is not emphasized enough in today's middle school education. The Living Classroom is a new curriculum and laboratory structure that brings the environment indoors and stresses interaction and hands on learning between plants and the students. Through maintenance and care, students will not only learn about plants and science, but how to incorporate plants into their own living space and daily comfort.
The ivy growth on exterior shading devices on the Northeast and Southeast windows work to block direct light while providing a unique lighting condition on the interior. Group desk arrangements encourage group collaboration and provide a lab layout for experimentation and exploration. Lab environment needs diffuse light, which is why we focused on light shelves and the drop down ceiling. Materiality of the interior is light and simple in color for the lab environment.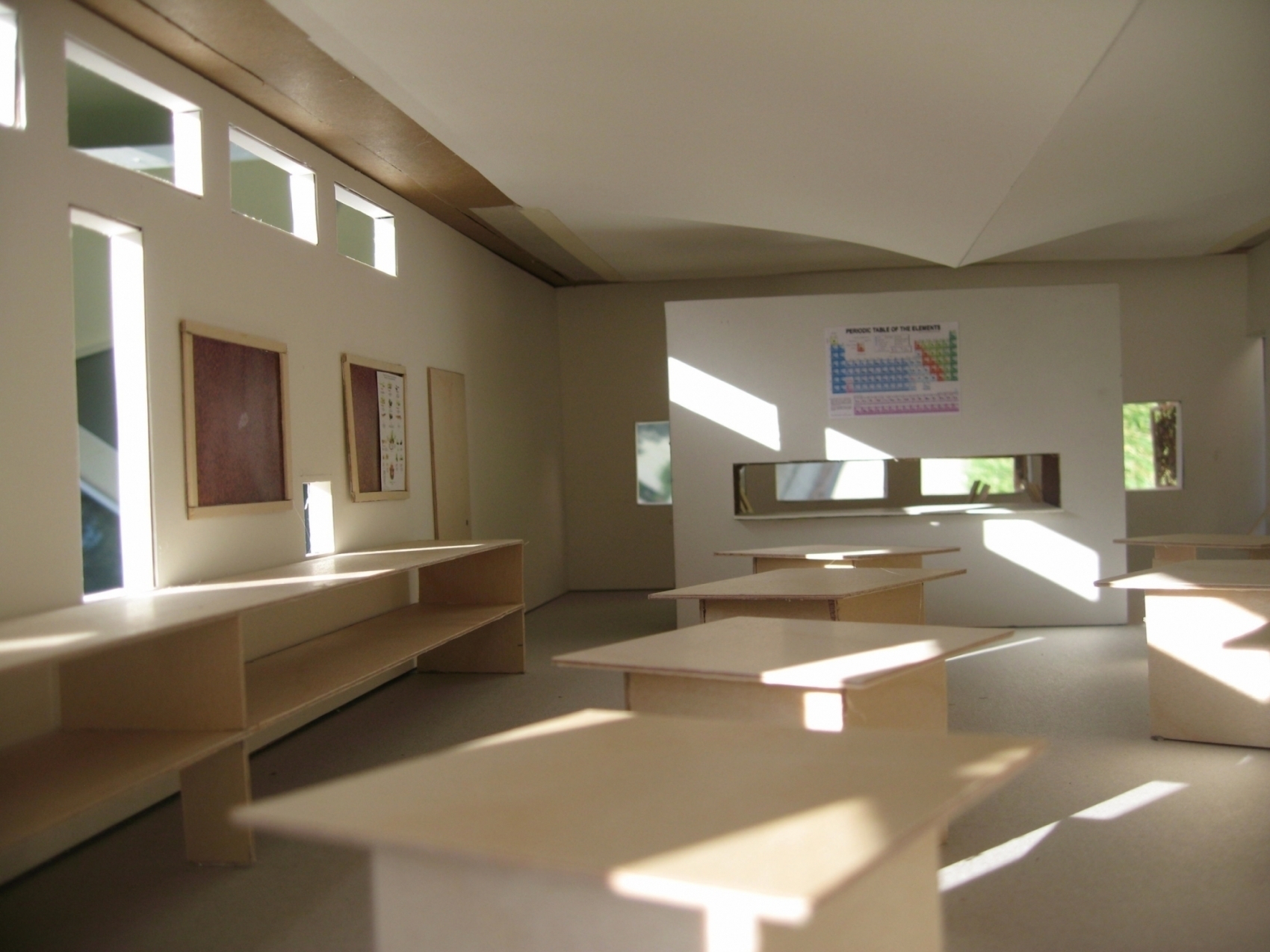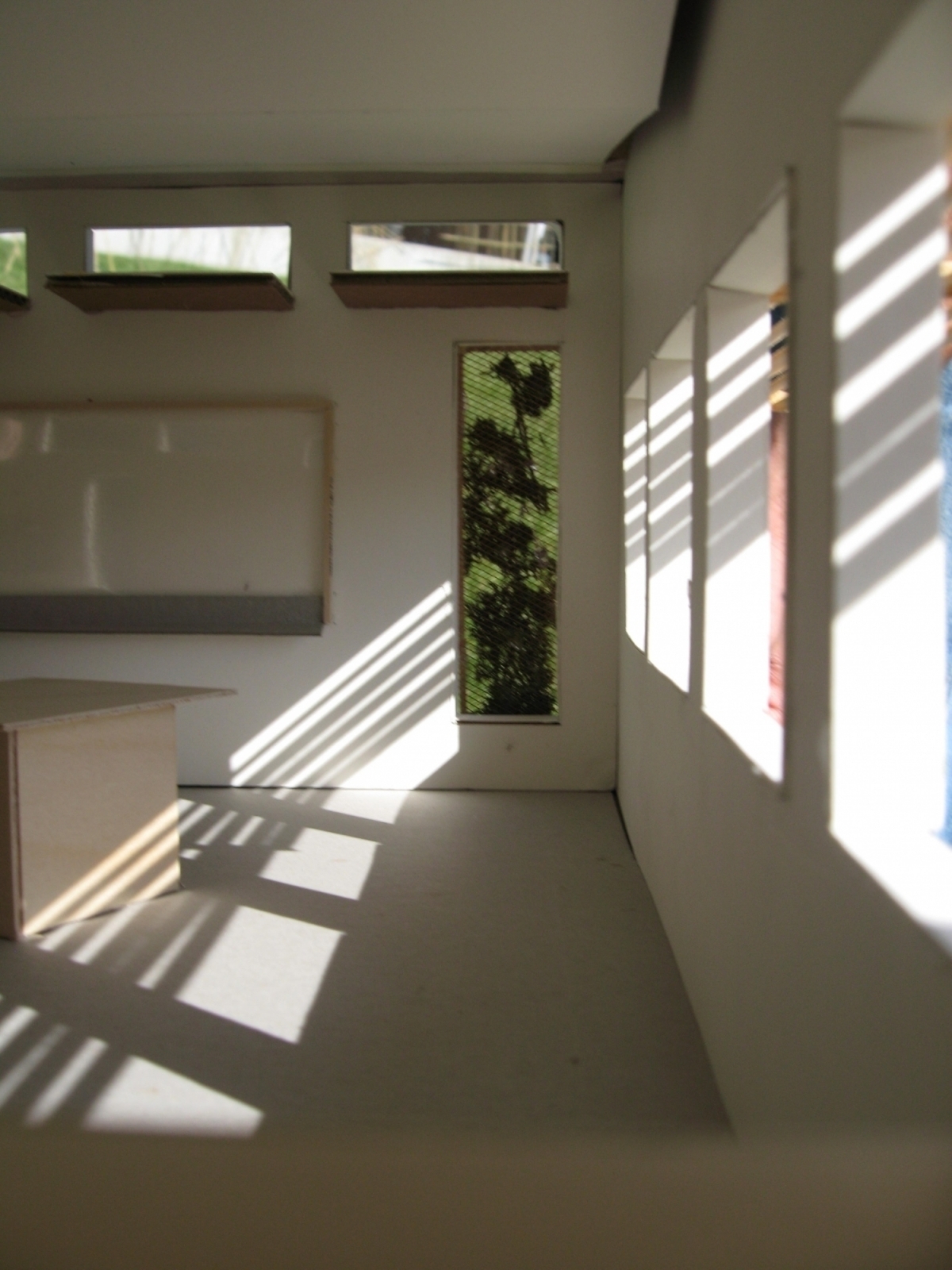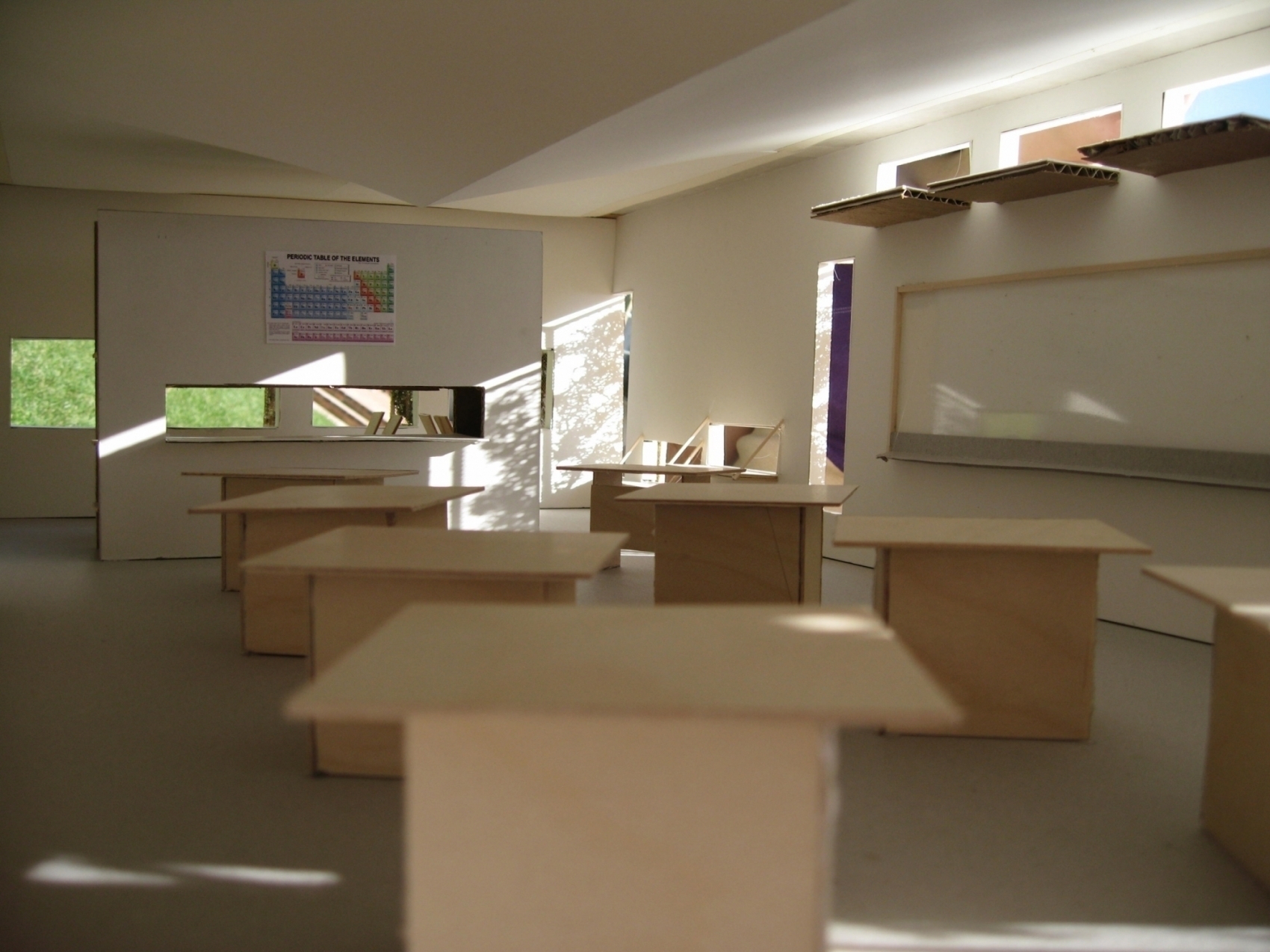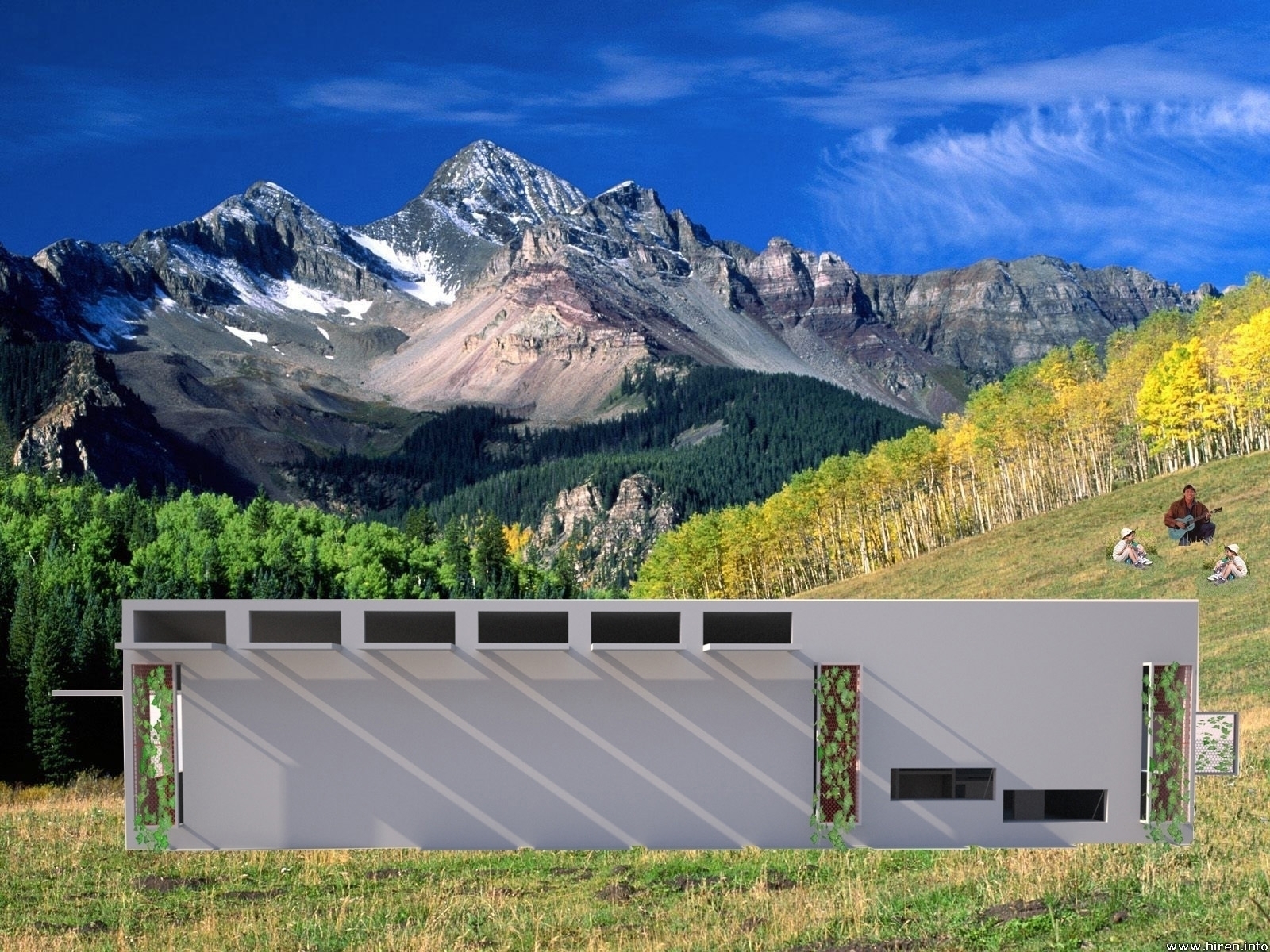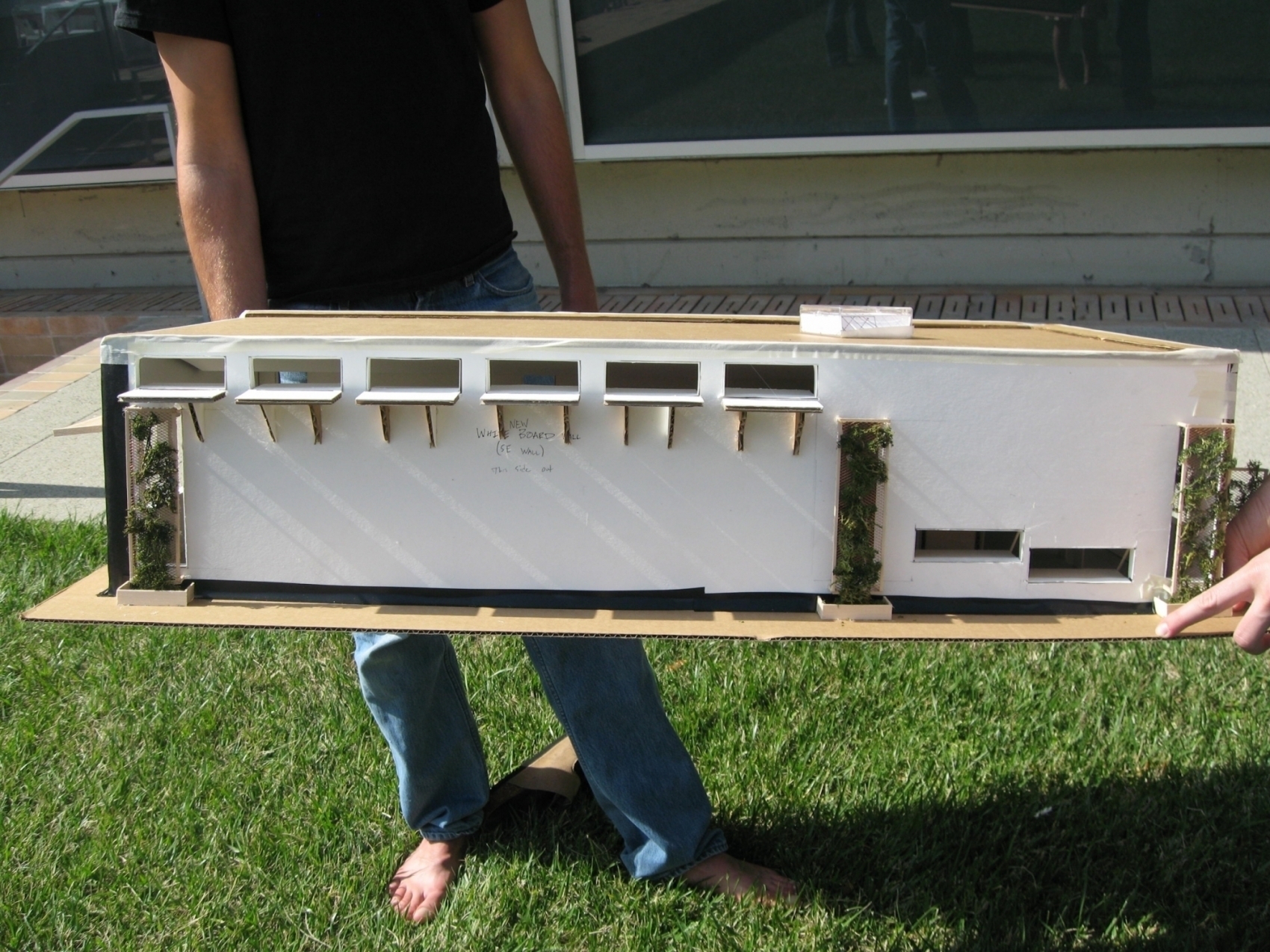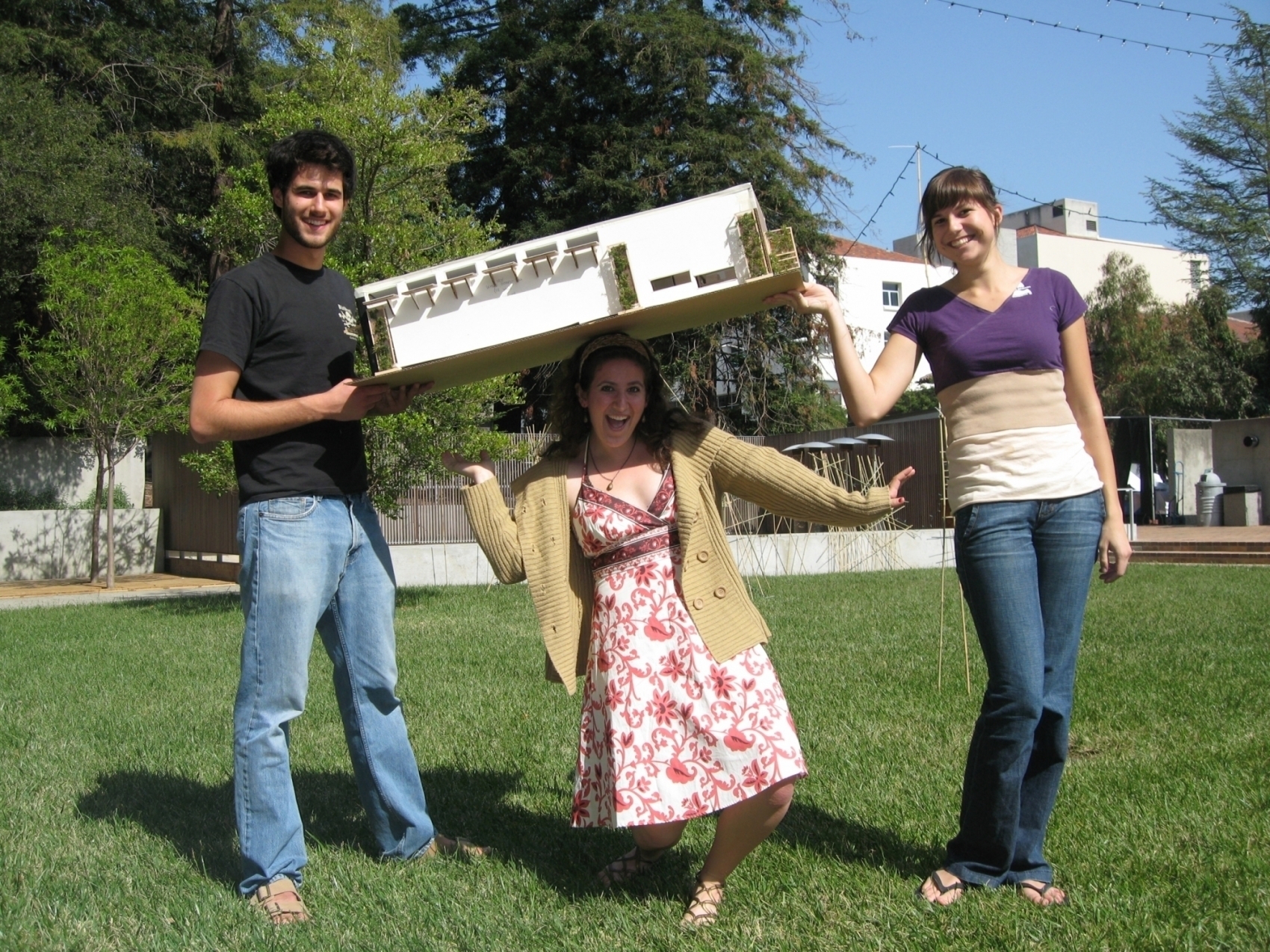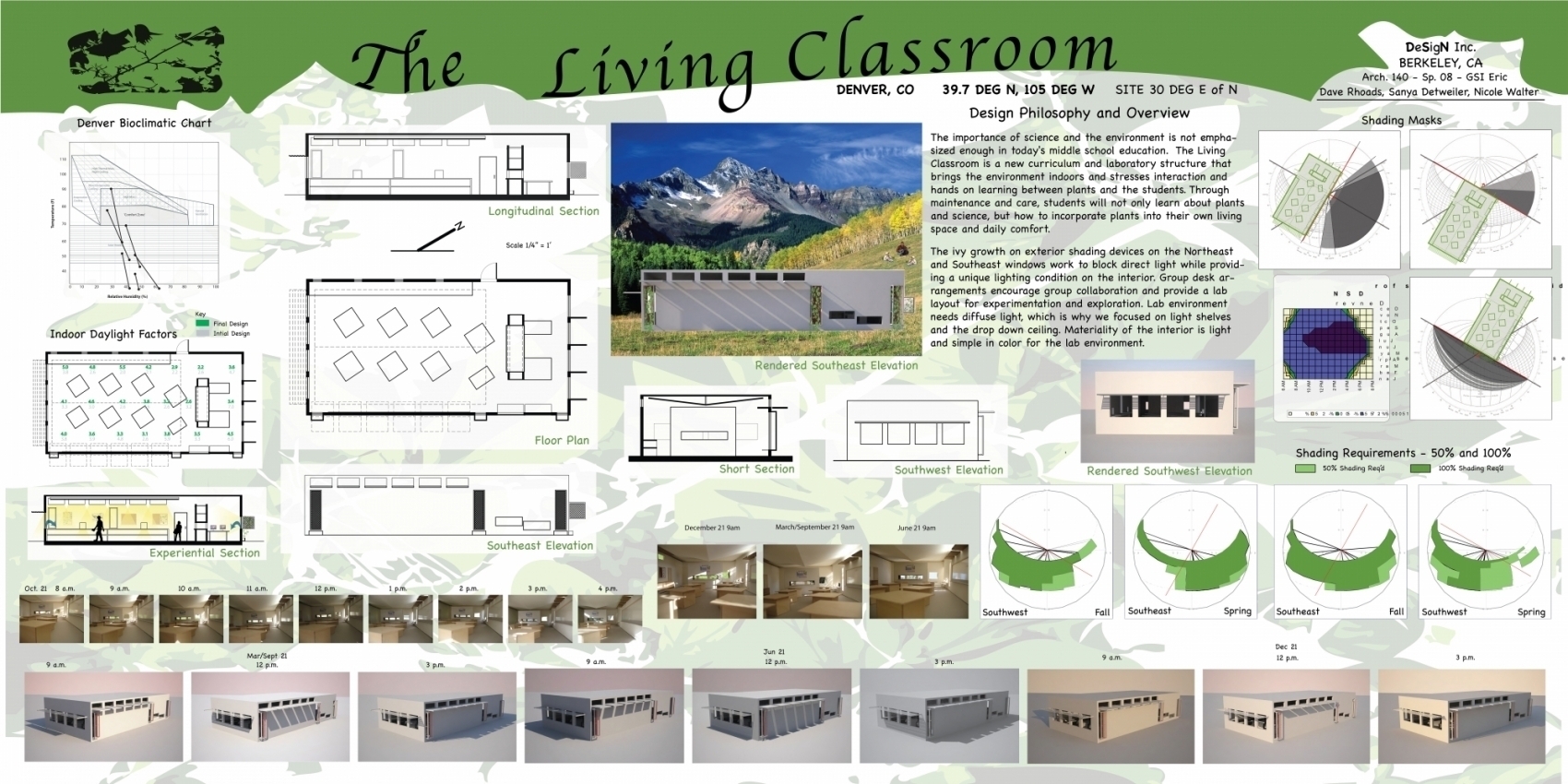 Computer programs used: Illustrator, Rhino, SHADE, Photoshop